Who doesn't want to feel like royalty on their wedding day? With a flowing cape to compliment the already stunning deep-yellow gown, Alison wanted to look the part of Queen for a day.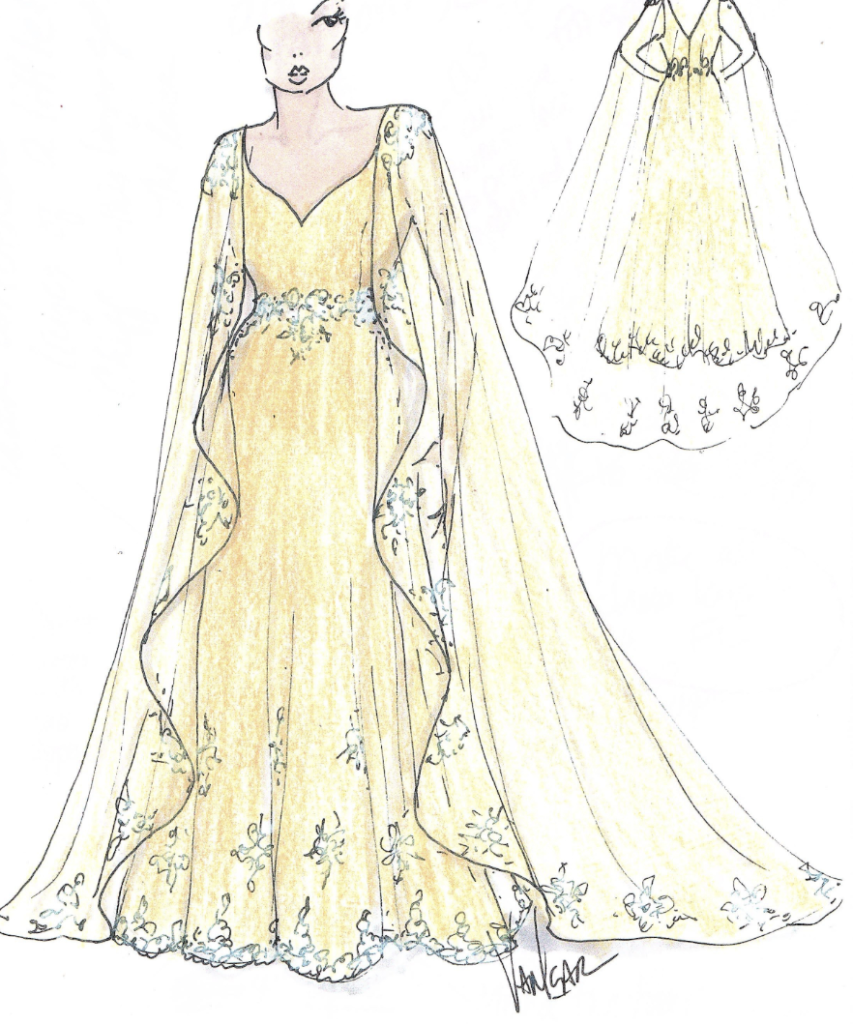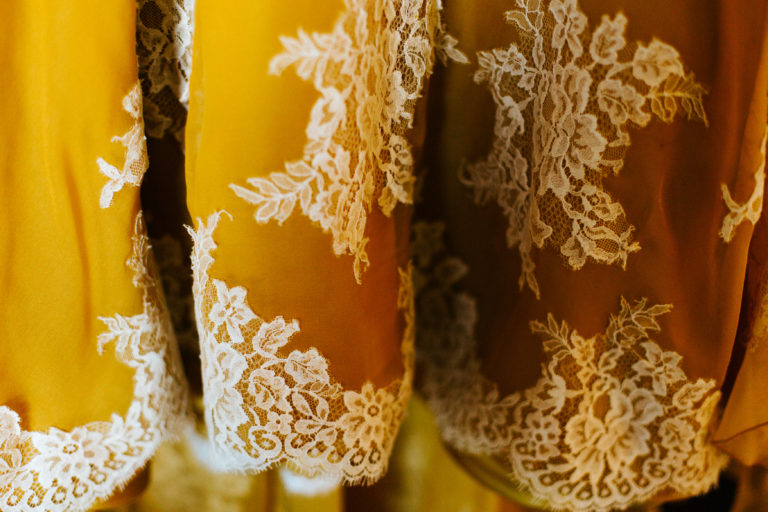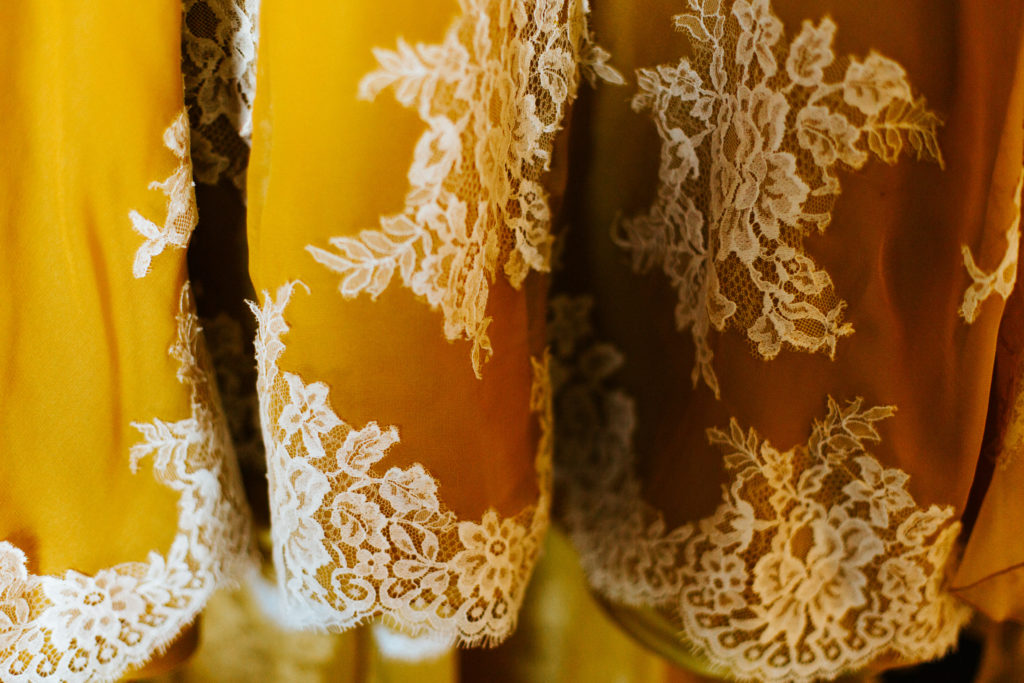 To add to the elegance and for a touch of white for the wedding, I hand sewed each lace detail to the flowing silk chiffon.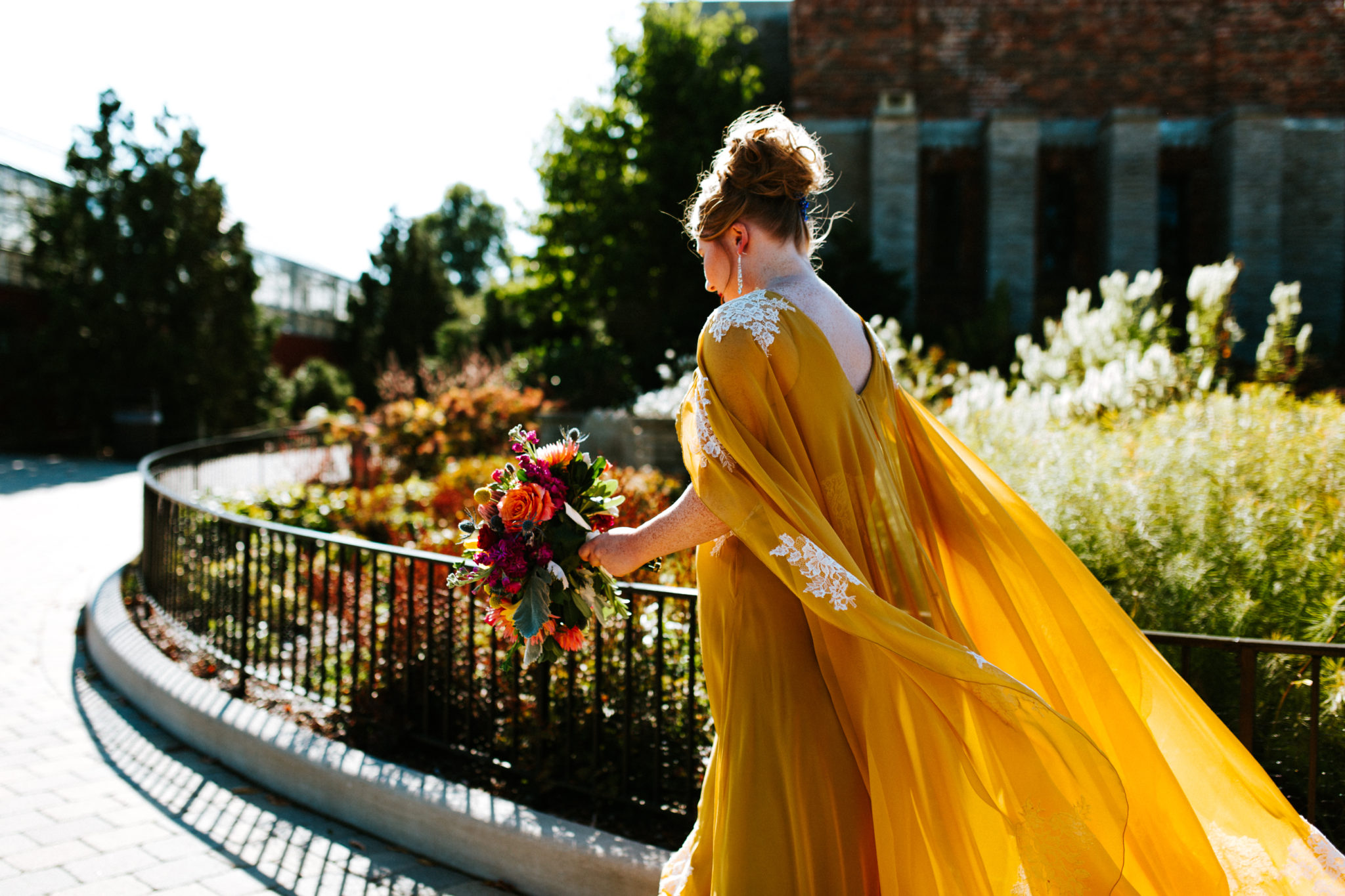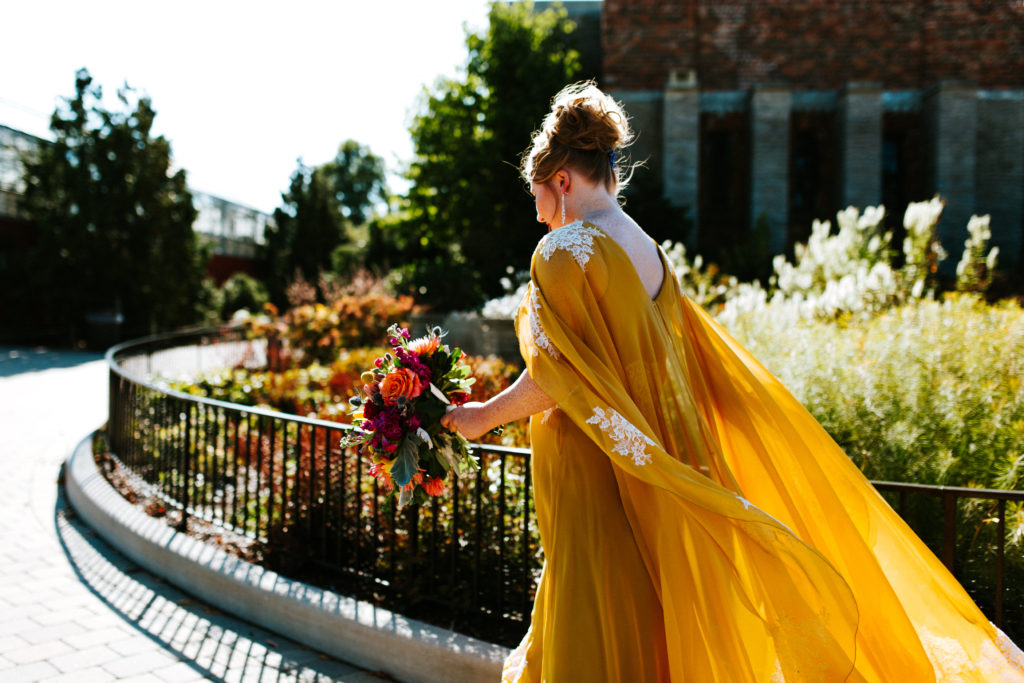 The result was a magical gown that whimsically brought out the beautiful colors of the flowers around her.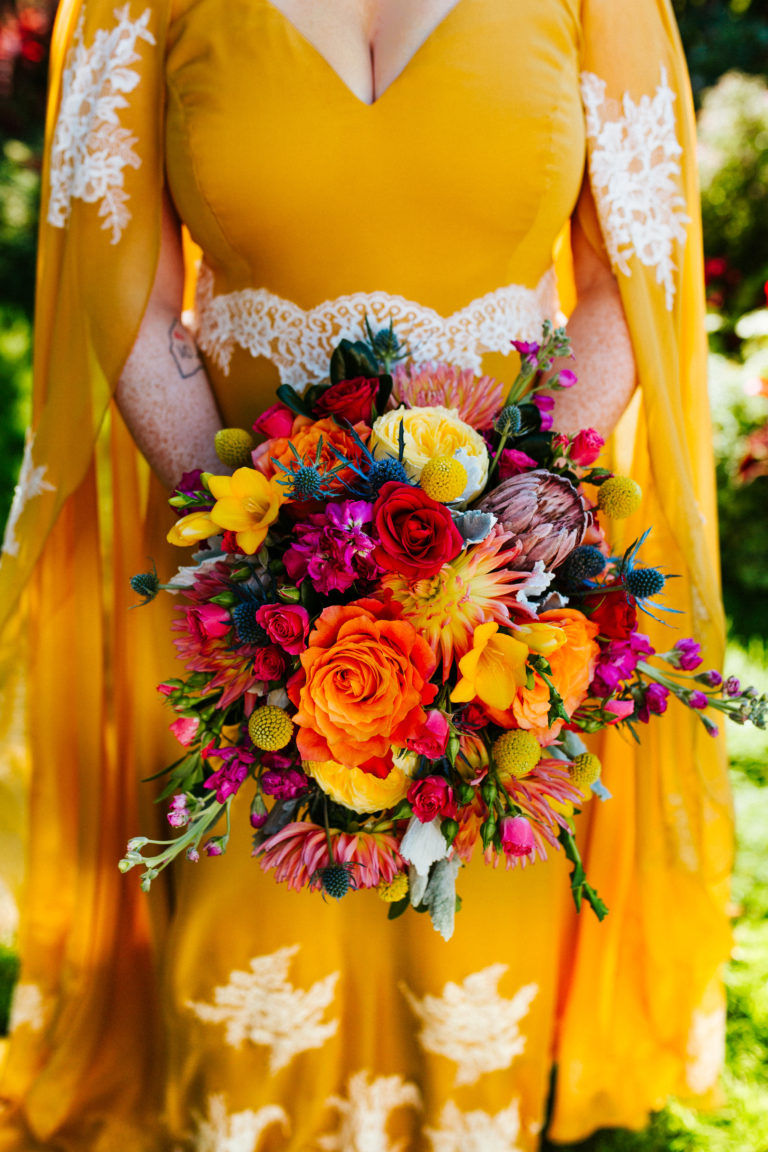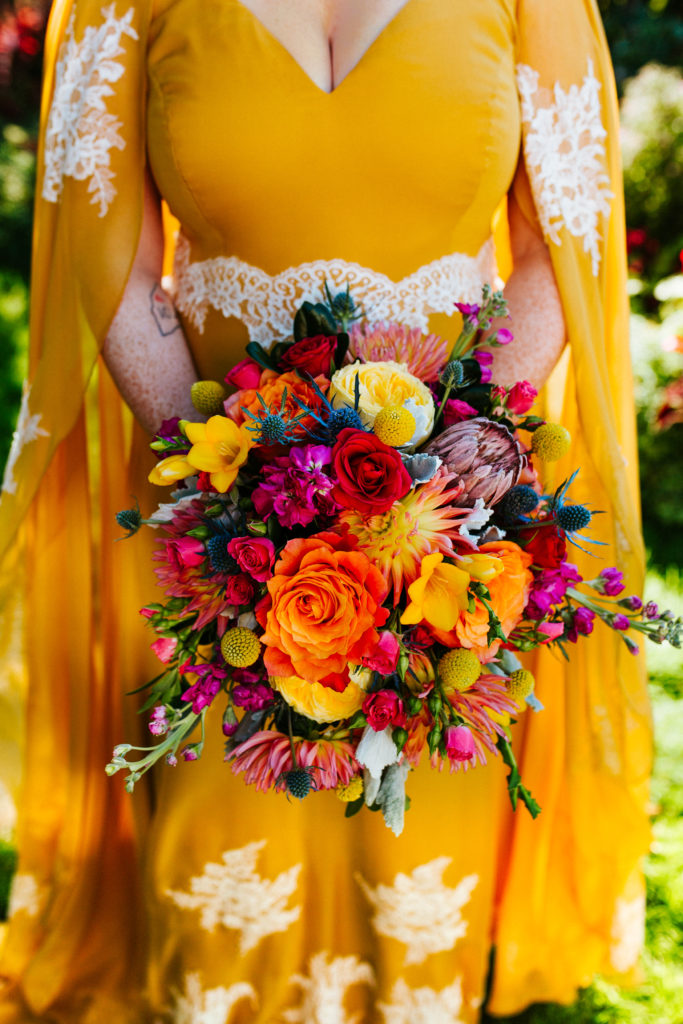 And the beautiful bouquet added to the colorful celebration of love!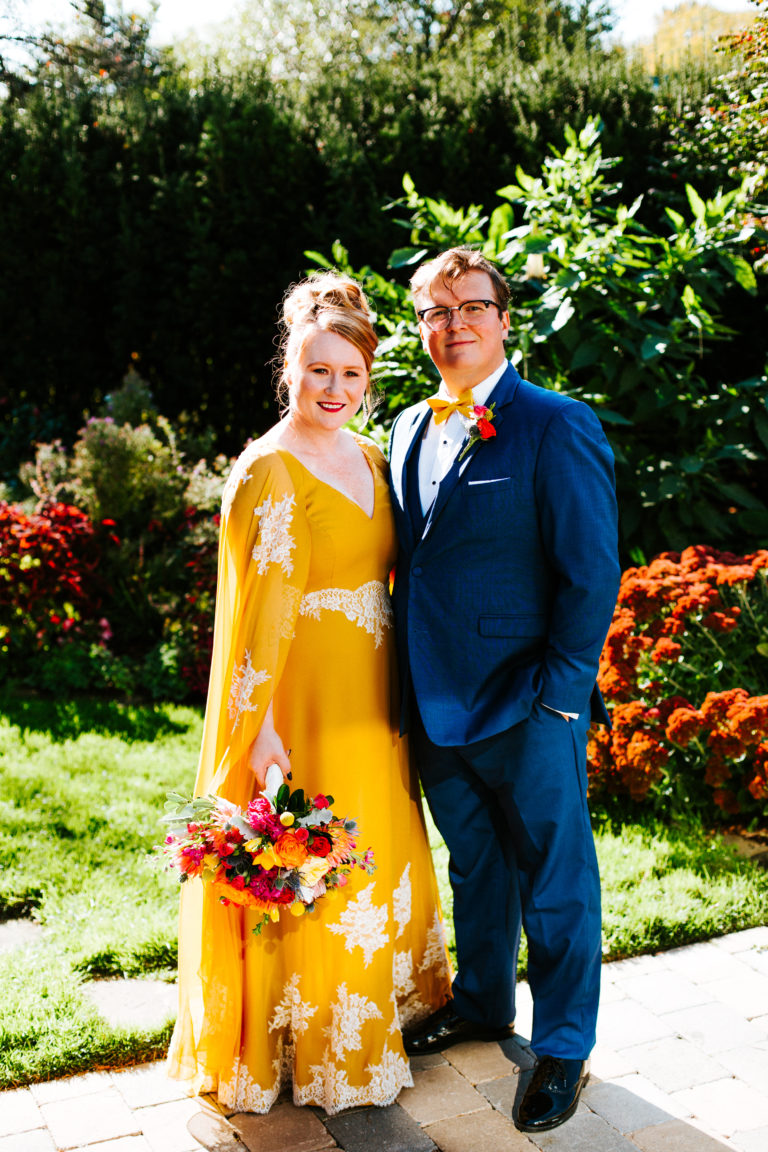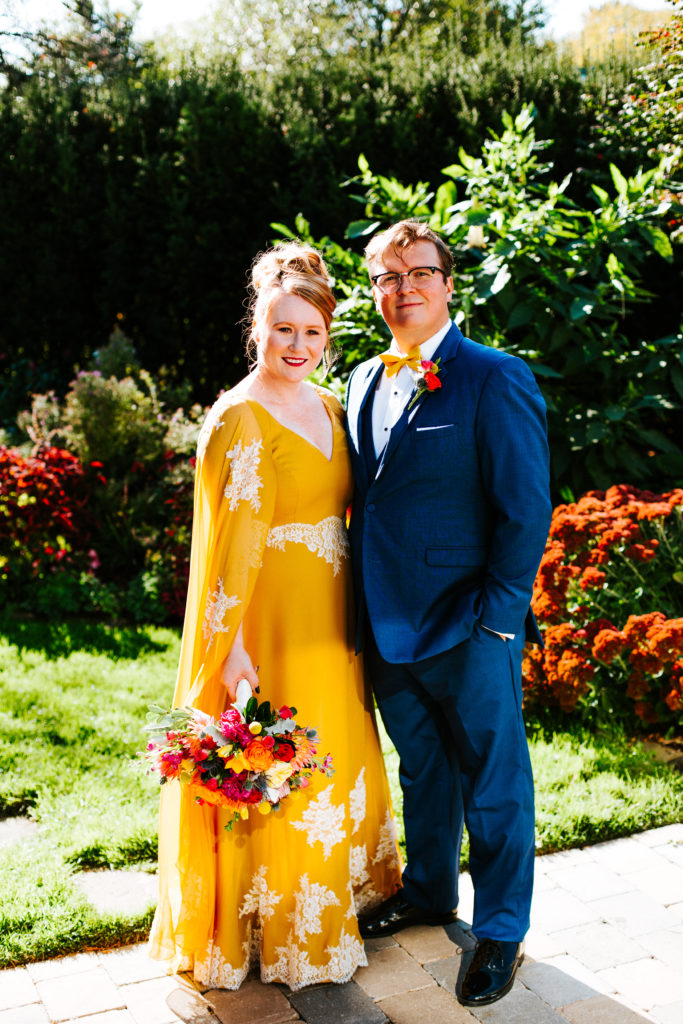 Congratulations to the happy couple! Thank you for letting me be a part of your special day.
To create your very own spectacular creation, contact us today!
Photograph credit to Adore Photography