Online shopping is a convenient option that many of us turn to for everything from groceries to furniture. However, when it comes to ordering clothes, especially clothes for a big occasion, sometimes the risks are too intimidating.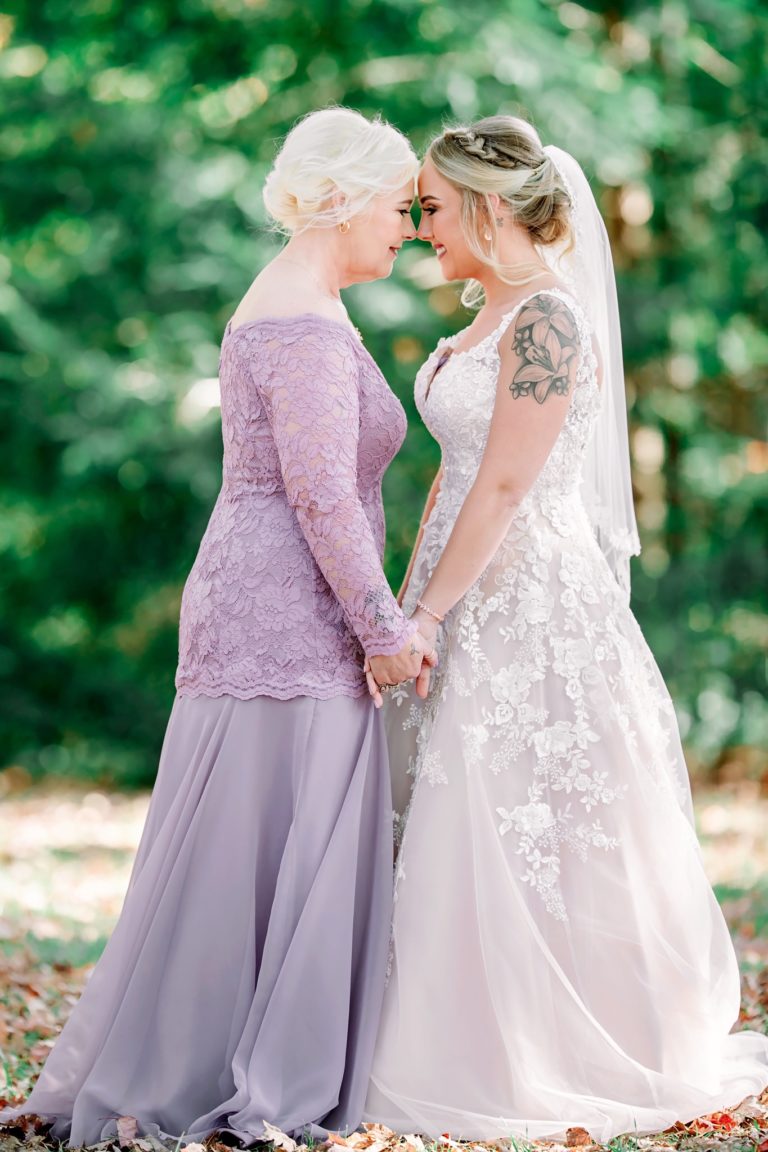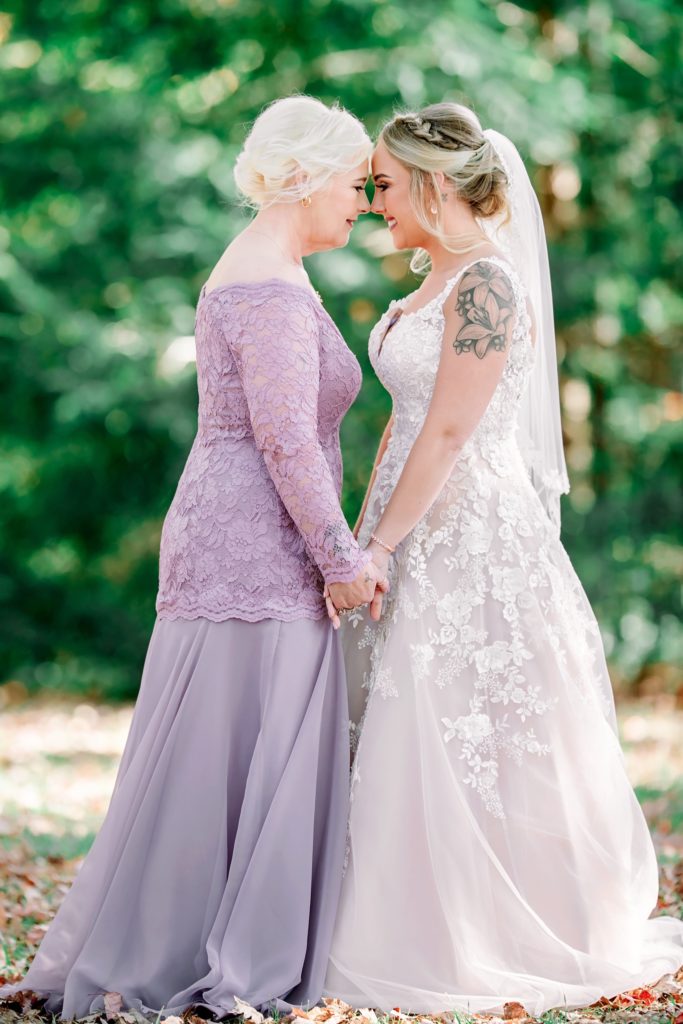 Karen started visiting the shop while I worked on Amanda's wedding dress. During one of the visits, Karen showed me a photo of a dress she found online and I decided to design a custom gown even better. Everyone should be able to have their perfect dress without worrying about quality, shipping, or whatever else could happen if you order online.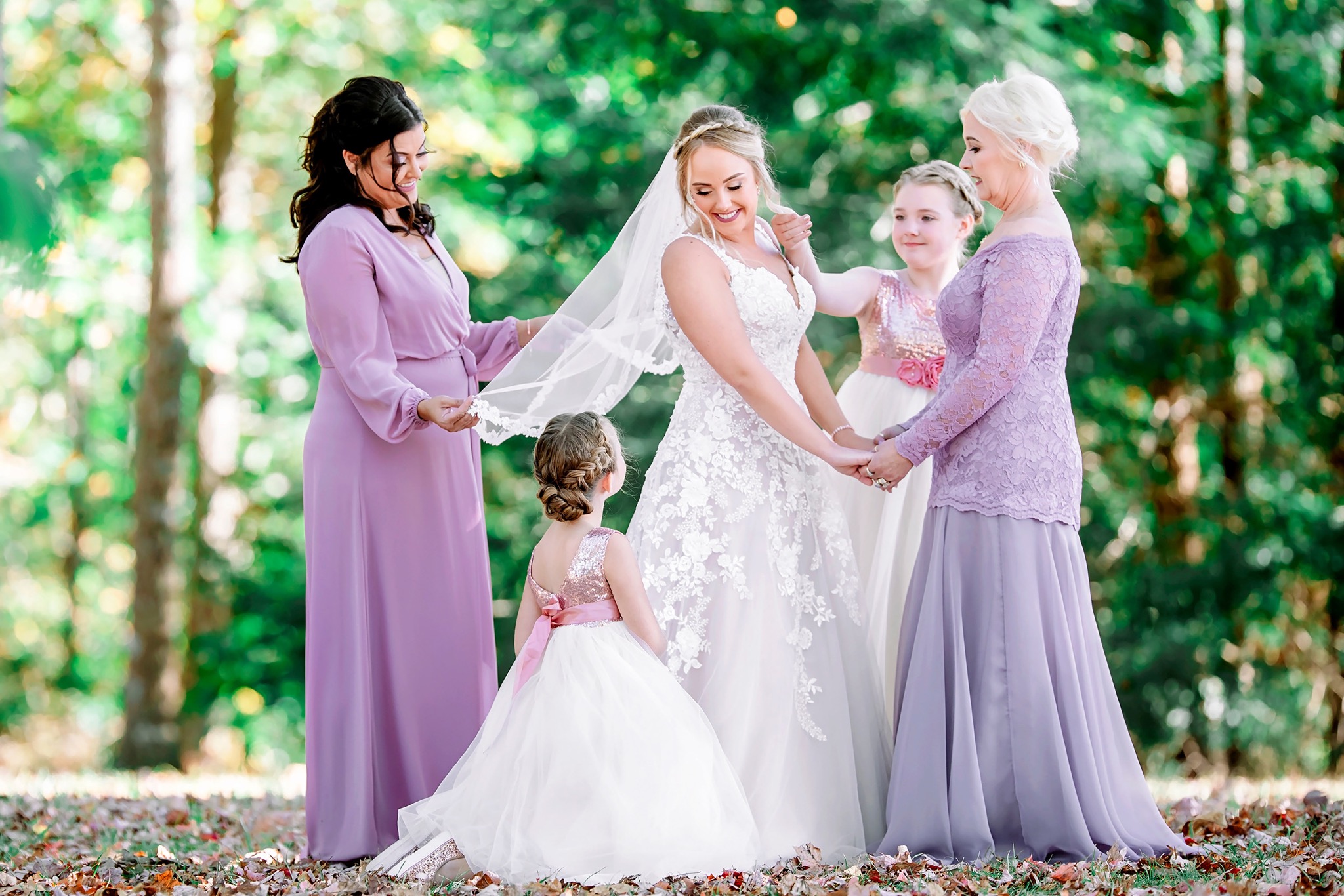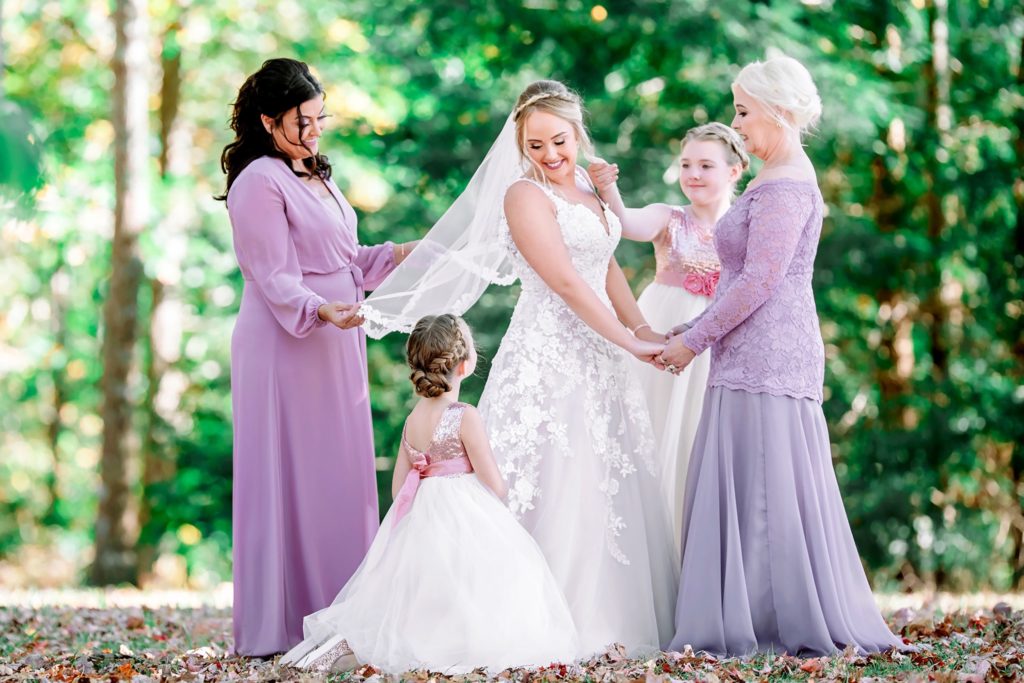 So I played a bit of fairy godmother by adding a pinch of some Van Lear magic and made Karen a one-of-a-kind gown for Amanda's big day. The result was the perfect lavender to accompany her daughter's beautiful wedding dress.
The two were wonderful to work with and the photos of the wedding day could not make me any happier.
Pictures provided by Karen Kocks.
To create your very own spectacular creation, contact us today!