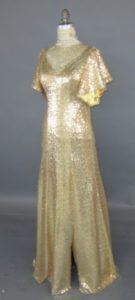 I am in awe of the talent, skill and hardwork of al of the athletes, not just the medal winners. Naturally, I have payed particular attention to the sports that have pretty costumes. Yes, figureskating. Sparkle is near and dear to my soul. I love the first glimpse of the costumes on the athletes as they skate onto the ice. I have a magnetic attraction to the costume as these athletes compete, and their costumes perform. I love seeing the designs flow and stretch, conform and dazzle. I freely admit that I don't notice the guys much in the couples competitions, unless of course, their costumes have bling.
Someday…I would love the pleasure and honor of designing an Olympic figure skating costume.
As a nod to these amazing athletes, whether they win a medal or not, I would like to present my version of gold, silver and bronze (and other shiny metals). I, personally do not have a preference for gold over silver or diamonds over pearls. I love glamour, dazzle and bling.
I'm highlighting these metallic gowns because I loved making them.